News & Press
Bodywash release "No Repair" ahead of their new album due this April.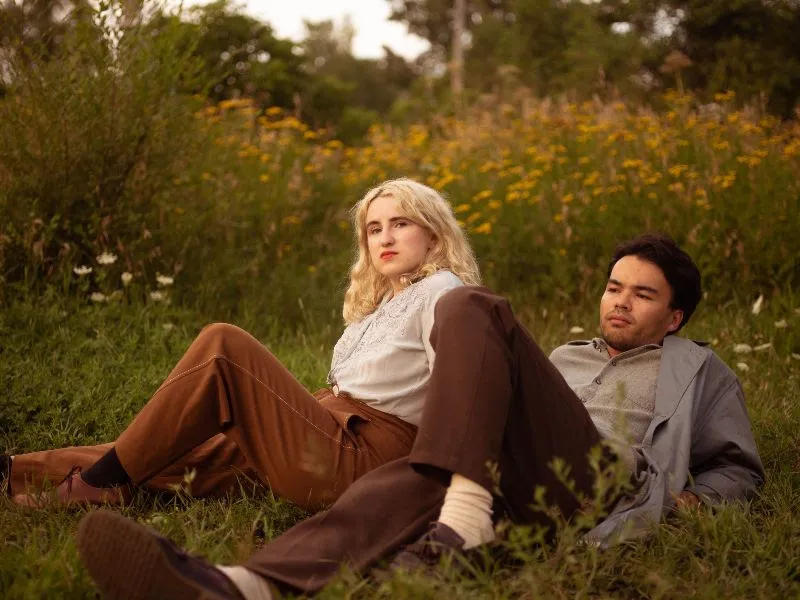 Bodywash — the Montreal duo of Chris Steward and Rosie Long Decter — present their new single/video, "No Repair," from their forthcoming album, I Held the Shape While I Could, out April 14th on Light Organ Records. Following lead single "Massif Central" and its "infinite heights" (FLOOD), "No Repair" swells with lap steel by Micah Flavin, evoking a melancholy waltz while Long Decter's hummed vocals drift in and out of time. "Write it in handfuls of air," she sings on the ballad, "you were there," insisting on both absence and presence in the end. "No Repair" features Ryan White on percussion and was mixed by Jace Lasek (The Besnard Lakes) with Harris Newman mastering the track.
Long Decter explains: "In my early 20s I found myself in a disastrous love triangle—or what Chris took to calling my 'bizarre love oblong.' It was a mess of bad decisions and repressed queer longing and those things you chase because you hope they will prove you are real. I found myself writing repetitively about light and air and the absence of tactility. 'No Repair' came from the decision to let all that go; to try to lose the shape of it. I started writing it in 2019 and finished it with Chris in 2021, letting it simmer over two years of lockdown and sitting with myself. It feels strange and sweet to be releasing it at a time when I have a new sense of ground underneath me and someone to share that feeling with. The video, filmed in my living room (and briefly in an outdoor parking lot during -30 Celsius), puts some of those themes into a different context. Loneliness after a party transforms into a dismantling of things, and rearranging them somewhere else."
Over I Held the Shape While I Could's twelve tracks, Steward and Long Decter reflect on their separate and shared experiences of losing a sense of place, the way something once solid can slip between your fingers, and their attempts to build something new from the fallout. As they prepared to release their 2019 debut Comforter, Long Decter and Steward both experienced alienating shifts in their personal lives, leading to a mutual sense of dislocation. They began writing new material that was darker, more experimental, and at the same time more invigorating than the soothing dream pop on Comforter. The resulting I Held the Shape While I Could is a record that lives in the sonics of decay and renewal: breaks that burst forth from a squall of fuzz guitars, drones that glitch and stutter like ice willing itself to thaw.
There are many places like home, and on I Held the Shape While I Could, home is a mutable thing; a location that is fixed until it isn't. Across the record, Steward's abstract guitars and Long Decter's cascading vocals act as ambient throughlines, blurring the digital and organic, gesturing toward something intangible, just out of reach. Home is a process — the back and forth of guitar riffs and vocal hums, of files sent and received across the ocean. A world imagined and sculpted together.
Alongside I Held the Shape While I Could, Bodywash will release Take Form, a 30-page booklet that expands the world of the album. Designed by Yoon Rachel Nam (Desert Bloom, Cedric Noel), Take Formfeatures the complete album lyrics alongside poems, a short story, and guitar tabs by Long Decter and Steward, as well as art by Kristina Pedersen. This 50-copy limited run creates a new resonance for the recordings.